Class: Warrior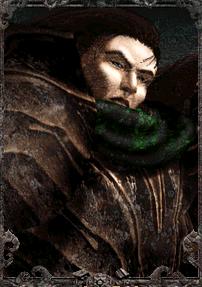 Warriors are generally strong exemplars of their race. They tend to do first and think after, all with raw power. Their philosophy is mostly if you cannot understand it don't think about it. And if you cannot open it then break it.
Strength and Constitution are prime statistics for a warrior.

Trolls and Giants make best warriors. Dwarves, Elves and Orcs make very good warriors. Hobbits make awful warriors and Kenders don't even think about being a warrior.

Back to classes