Class: Cleric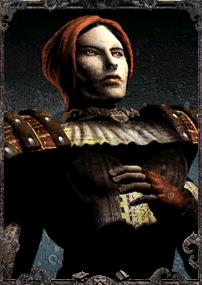 Clerics have been granted magical abilities to heal and protect others.  But along with healing magic they have a limited access to the magic of death. Maybe clerical spells are slow and easy interrupteble in fight but if he manages to complete his incantaions - the damage he deals to his target compared to his healing abilities.
Clerics are limited to use clubs, maces, spears and staves and do it pretty good.
Wisdom and Willpower are prime statistics for a cleric.

OADwarves and Orcs tend to be pretty good clerics.
Kenders, Giants and Trolls cannot be clerics.